Greetings Wine Linos!
WOW! What a wonderful week! We just had several 5 Star reviews come through on TripAdvisor, Facebook and Yelp. We are so VERY thankful to these kind folks for sharing their experiences, for taking the time to write them, and, of course, their business in the first place. Read on for their comments:

Reviewed by Adventure634014

Sep 24, 2018
This was just what we were looking for! We got to choose which wineries we were going to go! We ordered the sandwiches (which were good), had door to door service and the best driver of all time! Larry was the best and really added the personal touch. And as we said " Larry you have our heart and soul"! If it is possible to request a driver request Larry you won't be disappointed!!! Thanks Wine Line and Larry!!! Carolyn
Reviewed by GrandTour603181

Sep 29, 2018
Larry made our day of wine tasting a breeze! How nice to not worry about driving. There was only one other group of three people in our van that day and Larry managed to get them where they wanted to go and us where we wanted to go. We did the West side trail, which we really enjoyed. We visited Treana, Niner(loved), Pellitiere (favorite, because of the excellent wine), Summerfield and Hunt. Good overview. Larry was always on time and a really fun guide. The day before, we were on our own and visited some wineries not on the tour. Tablas Creek was excellent and I highly recommend them if you can drive up on your own.
---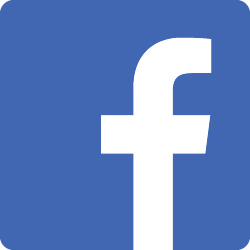 The Wine Line is such a great concept! the staff was friendly and we never felt rushed or forced into a place. Larry was our guide and was amazing! It is also great value for how flexible it is!
Jason and Joni were awesome! Super friendly, knowledgeable about the wineries and gave expert advice. They treated my girlfriends and I with fantastic service from pick up to drop off- every hop on the line. You'll be thanking ME when you're finished
---


Went on the wine line on Sunday in Paso. Had the best time especially because our driver Larry was awesome! He picked us up all the way out where we were staying and really made the trip feel like a semi private tour! Thanks Larry and the Wine Line!!!
Erin
9/29/2018


Had the best time on The Wine Line tour!! Larry was the best driver ever!!! He was so accommodating and super friendly!!! We had so much fun!!! Thank you Larry for making my bachelorette so much fun with my bridal party!! He deserves 10 stars!!!
9/29/2018


I booked this tour for my friends bachelorette. I have to say I am sooo glad I did!!! Larry made our day more enjoyable. He gave us tips on what to do in the area which is much appreciated! He was so pleasant. Thank you so much for making this trip memorable for us!!!!! We will definitely be booking our next tour with the wine line. THANK YOU LARRY!!!!!
9/29/2018


This was my first wine tour and it was so much fun. Larry was our driver and he was so accommodating and helpful with giving us tips on what wineries we would like. Next time I come and do another wine tour, I'm definitely booking wine line and asking for Larry because he was the best! Couldn't have asked for a better experience.
---
I'm just blown away! And big shout out to Larry for just RULING The Wine Line, huh? Thanks to all of these kind folks and to Larry. Good stuff!
Until the next drop.
The Wine Line

/wp-content/uploads/2018/10/wine-line-logo-padded.png
0
0
Wine Developer
/wp-content/uploads/2018/10/wine-line-logo-padded.png
Wine Developer
2019-03-19 07:15:03
2019-03-19 07:49:38
What a Week of Reviews!! 9/23-9/29/18